Happy New Year! 2018 is finally here, can you believe it? We have 12 new months to move forward and live life to the fullest. This year, I'm making it my mission to do that…life is too short not to. While I know that each day or month will not be perfect, my plan for this year is to offset the bad with multiple opportunities of good. Below are a few things that I will be doing each month to celebrate life in 2018:
1. Start A Journal (January)
There's something special about sitting down with a piece of paper and pen, and writing down all your thoughts and experiences of the day. Sort of like keeping a blog, keeping a journal can be a great way to wind down after a long day. Writing also fosters creativity! Keeping a journal is a great way to brainstorm, physically looking at what you have on paper and create new ways or ideas. As a blogger, before I begin writing my blog posts online, I first write out the title and a few sentences on paper — sometimes seeing your words on paper can give you a different perspective on their meaning. The same thing can be said for our experiences in life. Have you ever had a frustrating day where everything seemed to go wrong? And still, at the end of the day, you are angry and mad, and sulking in how terrible the day was for you. I know I'm not alone in this. One of the things that I've learned is that our experiences, feelings and emotions, are just like words on a paper. Writing your feelings and emotions down can give you a new perspective on what really matters in life. When you take a moment to look back at your words, you may find that the things that once upset you, really weren't that big of a deal at all.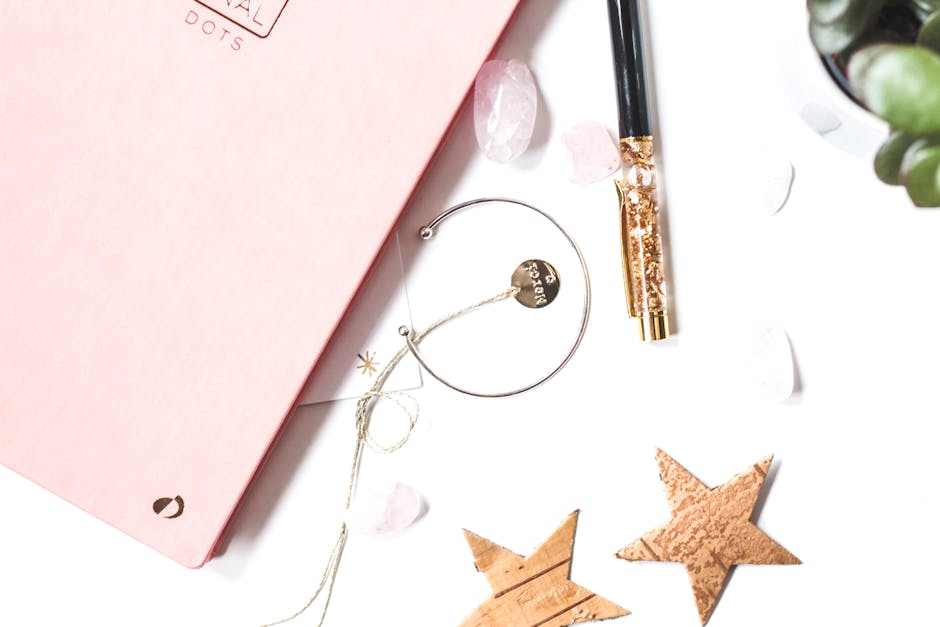 2. Try Something New (February)
We are in the new year, 2018, a year of new beginnings. This year, I dare you to try something new! Whether you know it or not, most of us spend a majority of our day — our lives — doing the same thing. We wake up, get dressed, go to work, come home, eat dinner, do some more work, go to bed, then we wake up and do it all over again. It's so easy to get lost in the humdrum of life. So this year, I encourage you to do something new, say 'yes' instead of saying 'no'. Learn a new language. Go on a blind date. Join the community theater. Learn how to cook. Go Vegan. Whatever it is, let it be something that will not only bring joy to your life, but will challenge you to be your best.
3. Plan and Book a Trip (March)
This year is my year to travel! I haven't traveled in such a long time, there's always a reason or something that comes up that keeps me from traveling to new places. 2018 is my year to step on new grounds, I hope it will be the same for you. This is something that I admire about my friend Fearless.Flawless.Free, she's always traveling to new places throughout the year. This is just one of her amazing qualities that I'm hoping to adopt this year. So I'm asking for your help, where should I travel to this year? Let me know in the comments…
4. Buy A New Dress (April)
Who doesn't like to shop?! There's nothing like finding a new dress, or buying from your favorite brands. But, when you're budget conscious, it can be difficult to stay happy or stress-free, when you're worried about how much money is being spent. Am I alone in this? I definitely struggle with buyers remorse when it comes to buy new things…which as a blogger, is such a sucky situation because I'm always wanting to show you the latest styles and trends. One thing I'm really trying to let go of is the stress when it comes to buying things that I feel are too expensive. Now, I'm not saying to splurge on random things, but I'm learning that it's okay to treat yourself to something nice every now and then. It's okay to buy that new dress, or video game, or wrist watch, whatever it is that brings you joy.
5. Do Something You Thought You Couldn't (May)
This is a big one. May is the month of blooming, discovery and coming out of your shell. This month, I dare you to do something that you thought you couldn't because of your body. Does that make sense? How many times have you told yourself you couldn't wear a bikini or a certain outfit simply, because you're not the right body type. That ends now. Life is too short to limit yourself out of fear of what others might say or think about you…because honestly, who cares. My theme for this month, and the rest of the year, is to do all the things I thought I couldn't do because I was too afraid of my body. Zip lining. Wearing a two-piece bathing suite. Going skinny dipping. Ride an electric bull. I encourage you to really find yourself this year. Learn new ways to appreciate your body. Discover all the amazing stuff you can do!
6. Go on a Adventure (June)
I mentioned earlier that this year my goal is to travel. As you can imagine, that's something that I'll have to save up for. However, I am still challenging myself to have new adventures right where I am. I challenge you to do the same. Explore new areas in your community. Visit places you've never been to. Go on a mini adventure, you never know what you might find right in your own backyard *wink wink*
7. Join A Club/Meet New People (July)
This is something that I struggle with — meeting new people. Believe it or not, I am really shy, and sometimes I struggle with meeting new people. Side note: no one tells you how difficult it is to meet new friends after college (that's a whole 'nother blog post). This year, I'm making it my mission to extend my comfort zone, and open myself up to meeting new people. Have you struggled with this? What are some ways that you meet new people? Really, let me know!
8. Find Time to Do NOTHING (August)
Life gets busy. I'm learning this more and more as I grow up. Between taking care of things at work and at home, I'm finding less time in the day to take care of the things that I like to do. Can you relate? This month, one of the last months of Summer, I want you to find time do absolutely nothing. Give yourself an hour or two on a Saturday to do nothing but sit back, relax, and just enjoy you time. I can't wait to hear all of the amazing things you're going to do relax and enjoy the last of the Summer rays. Check out this Summer Reading Guide.
9. Learn A New Trade (September)
When you're still in school or college, learning something new can seem so daunting…especially when you're doing it for a grade. It's a whole new experience to learn something new, simply because you enjoy it. What's something that you've always wanted to learn? Guitar? A new language? Tap dancing? Whatever it is, go out there and conquer it!
10. Treat Yourself to a Makeover (October)
October is a beautiful month. Especially living on the east coast, I love the pop of color that breaks through the autumn leaves. There's so much life….then suddenly, it's gone. The leaves fall, and the colors that we once admired fade away. This can be depressing. But it doesn't have to be. Bring excitement back into your life by changing it. This past October, I did something that I've never done before…I cut my hair! I know, big deal right? Who new that something as basic as cutting off a few inches of my hair, could bring so much excitement into my life. Simply because it was something new. So go ahead girl, treat yourself to a makeover. Cut your hair. Get your nails done. Re-arrange your room. Feng shui away…
11. Be of Service to Others (November)
November the month of pumpkin spice lattes, haunted hayrides, turkey, stuffing, and families gathered around the table for Thanksgiving. While November is the perfect time to spend with family, being thankful for the many blessings we have in life, it's also the perfect time to be of service to others. Each year I volunteer with my church to provide food to those less fortunate in our community, giving them a Thanksgiving meal and a few items to stay warm throughout the winter. Each year, I am amazed by the amount of people in need seeking help for things that I often take for granted — food, toothbrush, socks, gloves, etc. One of the most rewarding feelings is to see the joy you bring to another's life. Although volunteering and being of service is something that I recommend for November, I encourage you to do it all year long. 365 days of giving joy, and gaining some back.
12. Take Moment to Reflect (December)
Last, but certainly not least, take a moment to reflect on the last 12 months. Pull out that journal that we started back in January, and look at all the moments and experiences you had. Reflect on how each of those experiences made you feel, both good and bad. Take those experiences and look at all you've come through in the last 365 days. How you've grown. The strength you've gained. All the amazing stuff you've learned. And most importantly, the people you've touched. What could bring you more joy than that?
These are just a few examples of ways you can find joy throughout 2018. Which are you looking forward to the most? I kinda can't wait 'til February *wink wink*. Do you have more to add? Comment with them below!
Until Next Time,